"FleetZoo solutions have measurable hard-dollar benefits for our customers today—and we will continue to deliver even more value in the future."
Mansooreh Mollaghasemi, Ph.D.
President and CEO
Dr. Mansooreh Mollaghasemi is the founder of FleetZoo, and leads the strategic direction for FleetZoo's dynamic growth. She brings to FleetZoo over 15 years of experience as Chairman and CEO of Productivity Apex, Inc. (PAI), a solutions provider for major transportation and government customers.
Dr. Mollaghasemi is also a tenured Associate Professor in the Department of Industrial Engineering and Management Systems at the University of Central Florida where she has been teaching and conducting research since 1991. Her areas of expertise include simulation, modeling and analysis, system optimization, multiple criteria decision making, and data analytics.
Her work has been funded by NASA, US Department of Transportation, Lockheed Martin Corporation, Disney, Universal Studios, The Boeing Company, SAIC, Orlando International Airport, and Eastman Chemical, among others. Her research has been published in many prestigious scholarly journals. Her publications also include several book chapters as well as a book entitled "Making Multiple Objective Decisions" published by IEEE Computer Society Press.
Dr. Mollaghasemi received her Bachelor's and Master's degrees in Chemical Engineering, and Ph.D. in Industrial Engineering from the University of Louisville.

"Our team has a singular focus: making sure that our customers' fleet operations run better and more profitably every day."
Walt Wilson
Vice President
Walt Wilson leads business operations, marketing and business development for FleetZoo.
Prior to joining FleetZoo, Walt held executive positions with global advanced technology companies including leading Professional Services for the Public Sector unit of SunGard Data Systems, and heading Marketing and International Business Development for the Lockheed Martin Commercial Information Technology Services company. Walt also has extensive experience with indirect channel operations, including establishing the Lockheed Martin Global Partner Network that supported major international outsourcing clients.
He has also served as an executive with early stage technology companies in the electronic messaging, online gaming, and professional services industries.
Walt began his career with IBM where over 12 years he worked with enterprise-level companies in multiple sales, marketing, and management roles.
He holds a Bachelor's degree in in Engineering-Economics from Brown University, and a Master's degree in Industrial Engineering from the Georgia Institute of Technology.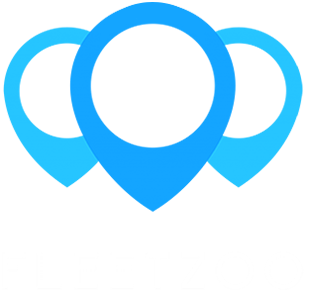 Copyright © 2017-2021 FleetZoo LLC, All Rights Reserved. FleetZoo is a registered trademark of,
and "Unleash Superior Performance", "Impact Green" and RouteOptEngine are trademarks of FleetZoo LLC.
Terms of Service    Privacy Policy